Security Folding Gate
---
Need physical security barrier for your storefront? At Emart Factory Corp. we will provide you with free consultation and free onsite quotation. We keep plenty of stock and also provide different color options and sizes. There are plenty of different applications and we could accommodate almost any window or door sizes. Our gates also passes the fire code.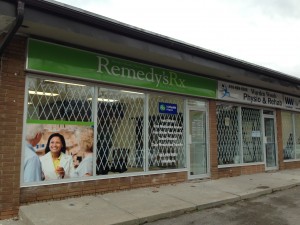 Storefront Security
We provide storefront security for storefront window and door. With Emart's esthetic security folding gate, you can compress the gate as small as 6″ and swing it away so that it does not intrude on the outward appearance of your business. Lock it up, when you close. Not only does it deter pilferage physically but mentally as well.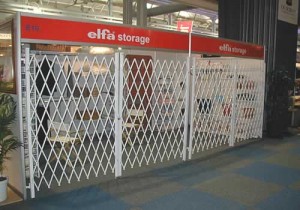 Security Partition
Need to block off an area? With Emart's Security Folding Gate, we could block off almost any area. We also have a mobile option which allows you to role the gates away out of site to give you that clean look. Security Partition is a good way to keep people away, it is also more ideal.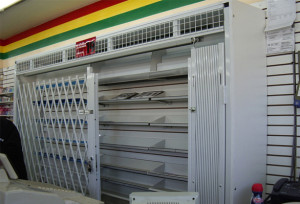 Security Cage/ Cigarette Cage
We've been in the market for over 10 years, and one of the most popular security application is our security cage/cigarette cage. We've been building cages for many convenience store, warehouses, community center, schools, and retailers who need protection or even security storage space.
Other Security Products
---
We do not only do Security Folding Gates, but we do a wide variety of security products as well. We are also well connected to the security network in Toronto, so we could provide you solutions, or referrals to almost all your security needs. Below are some of the products in which we've done in the past. We also partner with companies in the security businesses who specialize in some of these products as well.
Manufacture Products With Emart
---
Emart Factory Corp. is ideal for businesses who are looking to outsource their product line to China. By outsourcing certain product lines we guarantee best price and quality. We are able to make custom products as well for entrepreneurs, or small business owners. We can provide the drawings and sample before you place your order. At Emart Factory Corp. we have shipments arriving every 2 months as well, minimum orders are much lower than other suppliers. For more information please contact: info@emartfactory.com or canada@emartfactory.com